Elevated Work Platform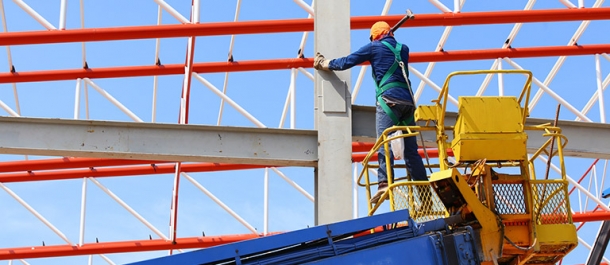 3 Year Certification
Note: Onsite Practical Mandatory
Course Duration
3 hours (theory plus practical evaluations, average 15 min. per person)
Who Should Take This Course
This is for anyone who works on an elevated platform in the workplace (Industrial, Commercial, or Construction). E.g. Scissor Lifts, Boom Type Lifts, etc.
Course Description
The purpose of this seminar is to train operators, both new and experienced, in the principles of elevated work platform. Safety and proper procedures are emphasized.
After completing the Elevated Work Platform course, participants will gain an understanding of the hazards associated with operating on an elevated work platform.
The Elevated Work Platform course should be completed with the Working at Heights course for the construction industry. The Fall Arrest and Fall Protection course is still available for anyone working in the Industrial and Commercial Industry.
A test for each participant will be given at the end of the theory part of the course. Practical evaluations will be conducted for each participant.
All participants who successfully complete the course will receive a certificate of completion.
Course Content
Knowledge on Hazard Identification
Knowledge on how to safely operated equipment such as scissor lift, aerial platform and genie booms, etc.
Stability factors
The major causes of accidents
Responsibilities of the Dealer, Owner, User and Operator
Understanding of the Occupational Health and Safety Act
Pre-Operational Inspections
Battery care and Maintenance
Safe Operating Procedures