Forklift Truck Training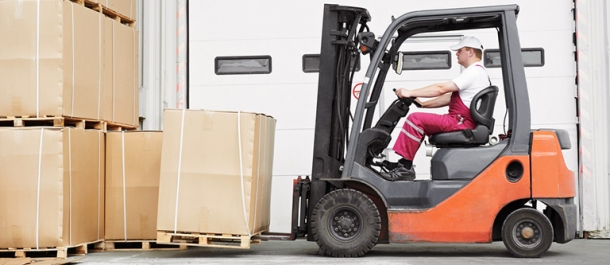 3 Year Certification
Note: Onsite Practical Mandatory
Course Duration
3 hours (theory plus practical evaluations, average 15 min. per person)
Who Should Take This Course
This course is for anyone who uses a forklift in their workplace (Industrial, Commercial, or Construction).
Course Description
This course educates lift truck operators in safe work procedures. This course is designed for all levels of experience in lift truck operation. The program will provide lift truck operators with the knowledge needed to safely and correctly operate lift trucks.
The Ontario Ministry of Labour, Training and Skills Development regulates workplaces operating forklifts under the Occupational Health and Safety Act. This course was designed in accordance with the safety standards for lift trucks.
Employers must ensure that lift truck operators and supervisors are properly trained in operation, hazard identification; facility design and proper lifting procedures for lift truck operators.
A test for each participant will be given at the end of the theory part of the course. Practical evaluations will be conducted for each participant.
All participants who successfully complete the course will receive a certificate of completion.
Course Content
Operator Responsibility
Pre-shift Inspection and Daily Check Procedures
Forklift Operation, Basic Principles
Recognizing Hazards
Lift truck design/Operation (stability triangle)
Provincial and Federal Legislation and Guidelines (C.S.A.,M.L.T.S.D., O.H.S.A.)
Accident/ Incident reporting
Pedestrian Awareness
Forklift Maintenance
Refueling and Recharging