Scaffold Safety Training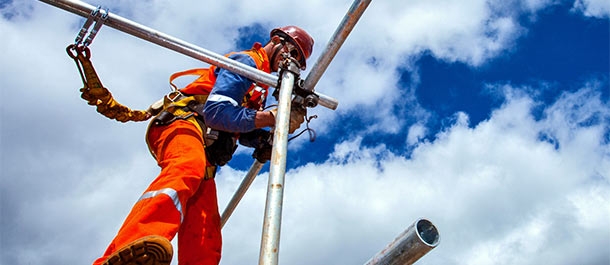 3 Year Certification
Course Duration
3 hours (theory plus practical evaluations)
Who Should Take This Course
This course is for every worker in Ontario who may work with or on Scaffolds. In addition, managers or supervisors who may be responsible for workers who erect work on or dismantle scaffolds as well.
Course Description
The Scaffold Safety Awareness Course will ensure that all participants are aware of hazards and safety concerns when using scaffolds as part of their work. The course is very interactive with various learning techniques used throughout.
Occupational Health and Safety Act regulations are reviewed as well as Ministry of Labour, Training and Skills Development requirements.
It is important to note that employers have the duty to provide a safe work environment which includes ensuring that workers who use scaffolds are properly trained and supervised. This course will help ensure that this duty is being fulfilled.
A test evaluation for each applicant will be given at the end of the course. All participants who successfully complete the course will receive a certificate of completion.
Course Content
Specific hazards when setting up scaffolds, while working on them and when dismantling them.
Understanding the duties and responsibilities relating to health and safety of the employer, worker and supervisor
Explanation of the rights of a worker
Knowledge about common workplace hazards
Personal protective equipment that is needed
Ontario's Occupational Health and Safety Act (OHSA)