Skidsteer Safety Training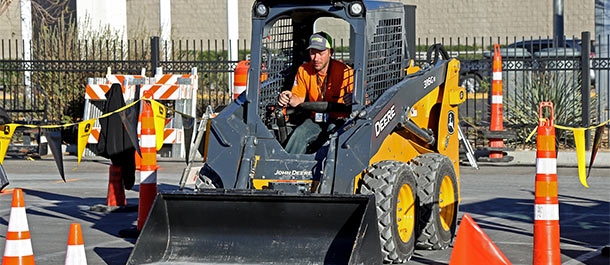 3 Year Certification
Course Duration - 3 hours
Who Should Take This Course
Anyone who uses skid steer equipment as part of their work, including managers or supervisors who are responsible for the safety of skid steer operators.
Course Description
This course is designed to ensure workers who use skid steer mobile equipment are equipped with the knowledge to safely operate them. The practical component of the course will ensure that a learner completes the required steps to safely operator the equipment.
The written test as well as the practical evaluation must be completed successfully before a certificate is issued.
Course Content
Common safety hazards in the workplace
Specific hazards of mobile equipment
Pre-operation inspections
OHSA regulations for mobile equipment
Safety responsibilities of workers, supervisors, managers
Best practices for safely operating mobile equipment
Practical operation of the equipment