About Rick Parsons, Owner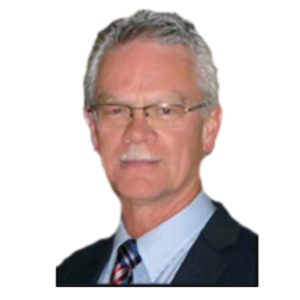 With over 40 years experience as a Safety and Compliance Manager, Transportation Manager, Certified Workplace Health and Safety Member and Safety Consultant, Rick Parsons has an overriding passion for safety in the workplace. He understands the importance of workplace safety and has an impressive track record - as a commercial driver, he achieved over 3.5 million miles accident free!
Rick and his team of industry professionals fully believe that on-site, instructor-led training courses result in a more safety-conscious employee or supervisor. With online courses you can possess a certificate but are employees and supervisors adequately trained in workplace safety? In many cases, the answer is no.
Rick and his team at Expert Safety Solutions specialize in informative, fast paced and entertaining training sessions for every manner of workplace including Construction, Manufacturing, Professional and Commercial/industrial enterprises. Consultation services offered include Health and Safety Program Assessment, Heath and Safety Policies and Health and Safety Manuals that are customized exclusively for their clients.
The education and training of young people to keep safe in the workplace is especially important to Rick. Both he and his team regularly conduct Health and Safety Training for a variety of educational facilities where they have an excellent rapport with the students. We invite you to visit the testimonials section to read what his clients say about his services.
Rick is a certified and insured Health and Safety Trainer and a member in good standing of several organizations including the Canadian Society of Safety Engineering, BILD - the Toronto Home Builders' Association, the Ontario Home Builders' Association and the Canadian Home Builders' Association.
Expert Safety Solutions will help you be both safe and compliant under current regulations.
Call our office today for a no-obligation review of your current Health and Safety Policies at 289-928-3318